UVC tubes and its role in Air Purification
UVC Tubes, which is widely used in a large number of household water purifier services, has another important aspect of air purification in HVAC or Air Ducts.
Today UVC disinfection equipment can employ single or multiple UVC tubes depending on the area of function. The high reliability of UVC disinfection equipment with UVC tubes is therefore expected to drive the demand from various applications such as HVAC or AC Duct system that help ensure clean purified air.
The performance of a UVC germicidal irradiance, therefore, depends on correct design calculations with proper derating and life estimations followed by thorough evaluation through testing and verification by professionals.
UVC tubes used in HVAC systems across offices is known to provide various benefits and offer sustainable, cost-effective solutions.

HVAC systems are common in almost all corporate offices 
A healthy environment is essential for employees at an office. Keeping in mind the new health & safety norms of the local authorities and those set out by WHO, today's employers need to ensure employees have a safe, breathable, virus-free office to step into each day. A healthy workforce is a far more productive workforce than one exposed to harsh, filthy air penetrated through HVAC systems, which is why regular HVAC air-stream disinfection is required.
Studies have demonstrated that an office with a favorable and healthy environment improves production by many folds. This not only boosts the productivity of the employees but also helps with keeping top quality personnel and further helps strengthen the interpersonal relationship.
Air conditioners or HVAC systems in the office provide a suitable and comfortable environment to work in.
Just as our AC's at home, HVAC systems used at offices, halls, theatres, gyms, need routine maintenance and cleaning. Bacteria and viruses could accumulate over a period of time if proper care is not taken. These bacteria and viruses once heaped up inside the HVAC systems can further enter the room through the ducts and may create unhealthy unbreathable air.
Since not using the air conditioners or HVAC systems is not an option, it is advisable to kill the bacteria or viruses to avoid contamination, the spreading of illnesses and diseases and to emit good quality air. The process of HVAC air-stream disinfection is therefore advisable and should be carried out by professionals.
The Air Movement And Control Association (AMCA) states this process is executed in the following manner:
'UVC tubes fixtures installed in air-handling-unit (AHU) plenums, air-distribution systems, or HVAC ductwork inactivates microorganisms "on the fly." Simplified, the germicidal dose is determined by the UVC intensity, exposure time, and target pathogen's susceptibility to UVC. In addition to the amount of germicidal energy absorbed by a pathogen over a specific amount of time, a variety of other factors are taken into consideration when UVC is applied for HVAC air-stream disinfection. These site-specific considerations will be explored in the next section.'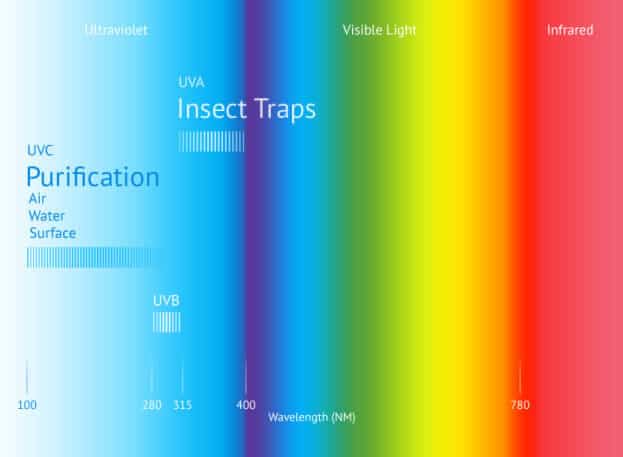 As stated in the 2020 edition of AMCA in motion magazine.
Ultraviolet (UVC) purification is the de-facto way of eradicating these harmful bacteria, viruses, and pathogens. OSRAM PURITEC® HNS® UVC germicidal tubes emit light at 254 nm, which is very close to the maximum effectiveness, and are highly recommended as they are also ozone-free.
This curbs the spreading of diseases prevents germs or viruses from accumulating and proves to be sustainable. To summarize, OSRAM UVC tubes have the following benefits that are best suited for your HVAC systems:
Low-pressure Hg discharge lamp
RoHS compliant
With UVC transparent long-life coating
Soft glass tube
Single UVC peak @ 254nm
Not generating ozone
High efficiency
Equipped with the latest European technology, our UVC tubes offer value and benefits to users. Based in Munich, Germany, OSRAM is a trusted name and is a more than a century-old brand.
For detailed product specifications of OSRAM HNS® UVC tubes and to view more of our range, visit: https://www.osram.com/pia/applications/industry/purification/air_purification.jsp