Movies have always been an integral part of our society and are one of the prime sources of entertainment across the globe. With the advent of the internet and satellite, people started consuming media from home, but even today, the best way to enjoy movies is through theaters only. Globally, the number of screens has grown in double-digit numbers over the past decade, and it is anticipated to develop even more.

As more people started flocking the theaters, their safety and mental satisfaction has become of prime importance for the theatre owners. A safe and healthy environment is essential for a better movie-watching experience. Modern theaters are equipped with all the bells and whistles, including state of the art air conditioning systems. The air-conditioning systems keep the air cool and humidity in check. However, microbes start forming in humid places. These AC systems keep the environment clean, but over the period inside of these AC systems become the breeding ground for microbial pollutants. These pollutants then start to mutate, and with air passing through the vents, it starts spreading inside the theatres.
They are a few ways of eradicating these pollutants, but one of the most effective ways is to use Ultraviolet (UV-C) purification. Ultraviolet -C germicidal lamps can be installed in the ventilation ducts, and when the air passes, it cleans the air. When the air passes through the AC ducts, the UV suppresses the formation of the bacteria by breaking the building block (DNA), stopping it from multiplying. UV air purification is more economical and efficient than other air filtration and cleaning methods.
OSRAM PURITEC® HNS® UV-C germicidal lamps emit light at 254 nm, which is very close to the maximum effectiveness, and are ozone-free. The installation of these UV-C lamps is effortless as they easily fit into the UV-C fixtures specifically developed for ventilation ducts. When the air passes through the air ducts of the air conditioners, the UV-C radiation breaks down the DNA (fundamental building block) of the bacteria's cell and stops it from multiplying.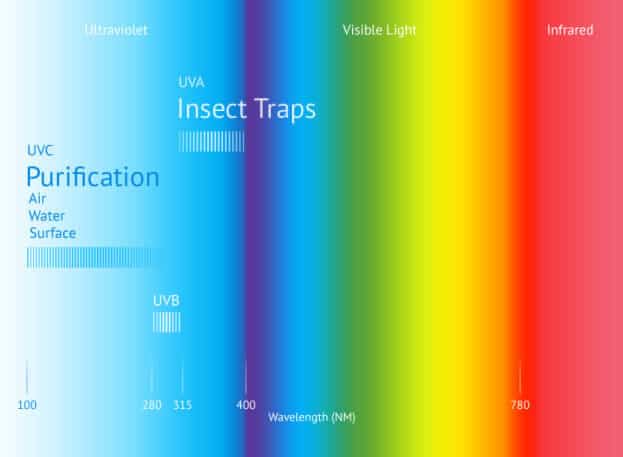 Theatres will always be an influential part of life, and the use of UV lamps assist considerably in managing theatres free from harmful pollutants.
Application of HNS® UV-C lamps used in air purification devices for – Hospitals, Doctors' practices, Offices, Storage rooms, Food processing units, Restaurants, etc.
For detailed product specifications of HNS® UVC Lamps, please visit: https://www.osram.com/pia/applications/industry/purification/air_purification.jsp