UVC Tubes and its role in Multiplex Air Purification
UVC Tubes, best known for water purification in a large number of household water purifier services, has another important aspect of air purification in HVAC or Air Ducts
As movie halls or multiplexes across the globe begin to reopen, owners are now focussing actively to address issues around health and safety. As part of post-pandemic precautionary measures, one needs to ensure premises are clean and provide germ-free air to staff as well as the viewers.
This also leads us to question if the AC Duct or the HVAC (Heating, ventilation, and air conditioning) systems used in these public premises are running safely, emitting bacteria/ virus-free air? The answer to this is the use of UVC Tubes.

How UVC Tubes Disinfect the Air Circulating through HVAC system or AC Ducts?
Movies have always been an integral part of our society and are one of the prime sources of entertainment across not only India but also the globe. Multiplexes have multiplied in double-digit numbers over the past decade and are anticipated to develop even more.
As more people started flocking to theatres, their safety and mental satisfaction has become of prime importance for the theatre and multiplex owners. A clean, safe and healthy environment is essential for a better movie-watching experience more than ever today.
Today modern theatres or multiplexes are equipped with state-of-the-art sound and video facilities, luxury recliners and other comfort-building factors, like top-class AC Duct or HVAC systems that attract audiences in large numbers.
These AC Ducts or HVAC systems keep the air cool and also keep humidity in check. However, microbes may start formulating in humid places. While these HVAC systems keep the environment clean, over a period of time they may become a breeding ground for microbial pollutants.
If the pollutants start to mutate, they may with air passing through the vents, create harmful virus-filled air that could lead to contamination. To eradicate and combat these pollutants, UVC Tubes is recommended.
UVC tubes can be installed in the ventilation ducts of these HVAC systems ensuring clean breathable air is released. When the air passes through the AC ducts or HVAC systems, the UVC suppresses the formation of the bacteria by breaking the building block (DNA) and stopping it from multiplying.
UVC Tubes – Is the Use Economical?
UVC Tubes used in air purification is more economical and efficient than other air filtration and cleaning methods and is recommended for public premises such as theatres or multiplexes.
UVC Tubes : The Expertise of Osram
UVC tubes, designed for specific requirements of HVAC or AC Ducts is one of the core areas of expertise for OSRAM:
Most people don't think of light as a means of purifying or disinfecting, but special OSRAM "germicidal" lamps emit high-intensity ultraviolet light that purifies the air, water, and surfaces without the use of harsh chemicals that are harmful to the environment.
OSRAM PURITEC® HNS® UVC germicidal tubes emit light at 254 nm, which is very close to the maximum effectiveness, and are ozone-free. The installation of these UVC tubes is effortless often done by technicians as they fit easily into the UVC fixtures specifically developed for HVAC ventilation ducts.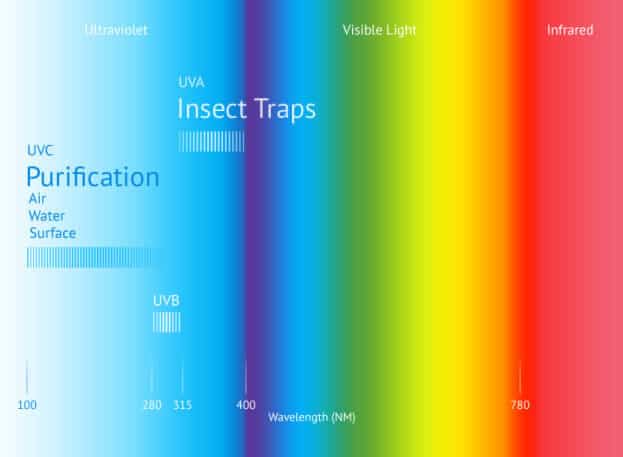 When the air passes through the air ducts, the UVC Tubes radiation breaks down the DNA (fundamental building block) of the bacteria's cell and stops it from multiplying, thereby providing safe, clean air to the large crowds shuffling in and out of a multiplex.
Multiplexes will always be an influential part of our life, and the use of UVC tubes assist considerably in ensuring theatres are free from harmful pollutants.
OSRAM HNS® UVC tubes are now also used in air purification devices for – hospitals, doctors' practices, offices, storage rooms, food processing units, malls, etc.
Click here to learn how you can keep your customers and staff safe during these times.
For detailed product specifications of OSRAM HNS® UVC lamps and to view more of our range, visit: https://www.osram.com/pia/applications/industry/purification/air_purification.jsp