A successful performance can't be perfect without gorgeous light. Lighting designers need brighter light to achieve the lighting effects in today's entertainment applications, and the SIRIUS HRI® lamp family allows the designer to do just that. OSRAM developed these reflector lamps for small moving head fixtures. These lamps are compact, lightweight, and provide very stable light output and high luminance with an optimized burner for every operating position.

Proven SIRIUS HRI® technology with the features and performance that you always want. Standard products offering the best combination of performance and lifetime without further control features. Perfect for all uses in entertainment stage lighting and arch attainment. Certified for all markets.
OSRAM SIRIUS HRI® lamps bring innovative technology to entertainment lighting at different levels. With a variety of different applications and fixtures in the market, the best performing lamp should be chosen. SIRIUS HRI® has a comprehensive product portfolio providing three different versions with unique characteristics to fulfill different needs.
How to find which fixture brand needs what model of SIRIUS HRI®?
It is so simple, just select the brand name and model no. of the lighting fixture, and the below tool will show you the corresponding SIRIUS HRI® model no. used in that fixture.
https://www.osram.com/appsj/entertainment/frontend/welcome.do?locale=en_US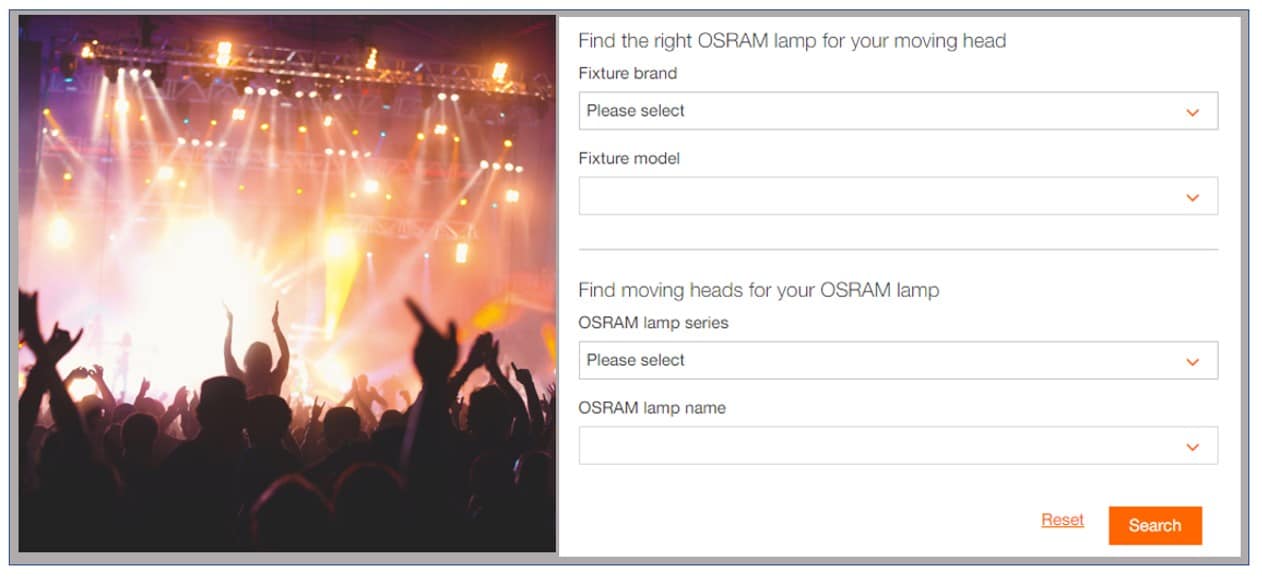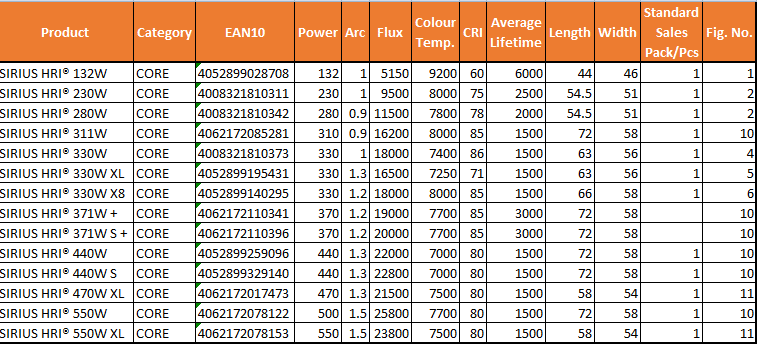 Features of SIRIUS HRI® CORE
Stable light output
High luminous intensity
Excellent lumen maintenance and performance over lifetime
Certifications for most global markets
Widest range of working distances and wattages
Applications of SIRIUS HRI® CORE
Entertainment stage lighting
Large events
Architainment
Theme parks
DJ/Club
For more details, please visit our brand website – https://www.osram.com/ecat/SIRIUS%20HRI-Discharge%20lamps-Entertainment-Specialty%20Lighting/com/en/GPS01_1028465/PP_EUROPE_Europe_eCat/