"There is still a reason why many lighting designers choose light sources of Lok-It! Lamps, because in addition to being used in all types of projectors (Beam, Spot, and Wash), they can be used in many applications ranging from Rock & Roll to Theaters and Television studios, thanks to their flexibility of use, and high quality of light emitted. Light is emotion! Light is OSRAM!" Antonio Marino- Global Sales Entertainment.
Whether it is in concerts, light shows, theatre, opera, clubs, TV studios, and more – there is a growing number of applications high-performance lamps need to cover. Light also determines how an audience perceives every element on stage. From performers and sets to costumes and props, let the vibrant, true-to-life colors of your production shine with Lok-it®. OSRAM has enhanced the Lok-it® Power Series family to meet an even broader range of applications. Now there are specific lamps suited to the specific needs of the production.

A special lamp filling in all Lok-it® Power Series models reduces the green tone that is otherwise common in metal-halide lamps. With a CRI of over 90, these lamps provide for optimal light quality and render color in a way that looks natural. The ceramic base also makes them resistant to high-ignition voltages of up to 35 kilovolts (kV). Due to their compact dimensions and short arc gap, the Lok-it® Power Series can be used to realize smaller and therefore brighter solutions.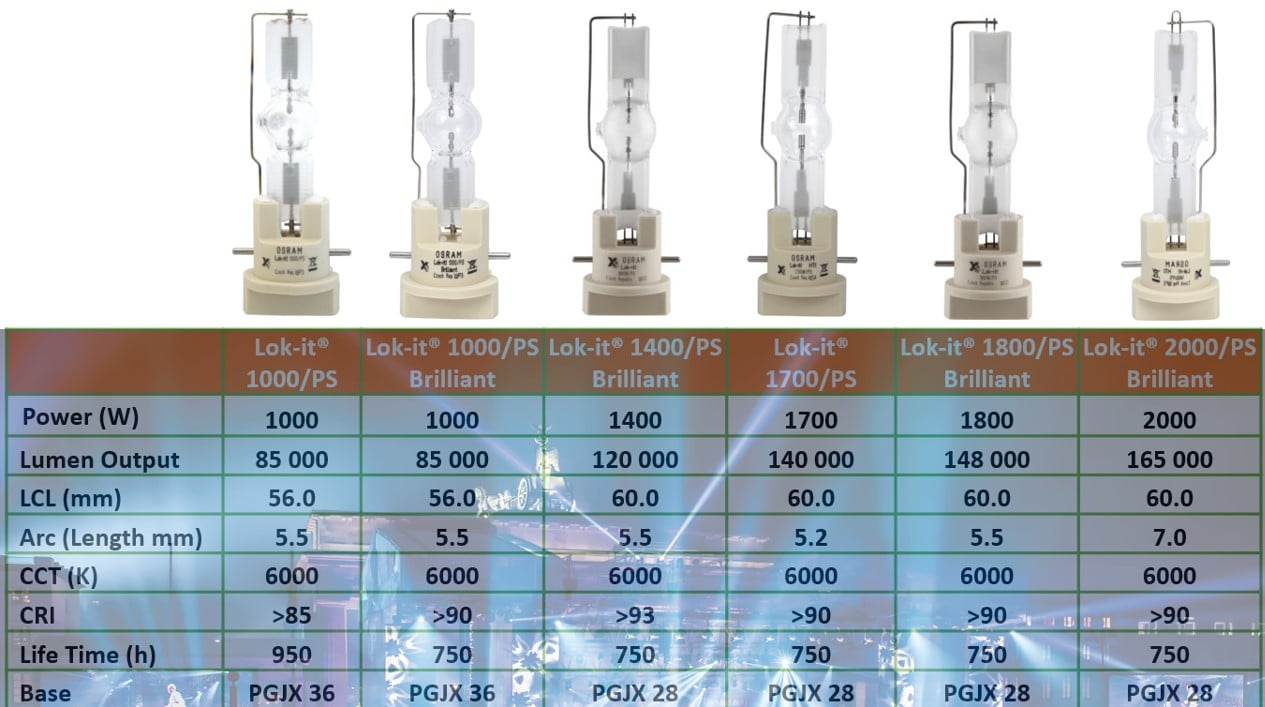 Few more salient features of Lok-it® are:
The natural tone of light, with a CRI of > 90
Higher luminous efficiency than standard HID lamps
Optimized filling for uniform light emission and a reduction in green tones
Compact size and short arc gap for the use in smaller and brighter fixtures
Higher luminous efficiency than standard HID lamps
Optimized filling for uniform light emission and reduced output in the green wavelengths common to HID lamps
"Plug-and-play" base (PGJX28 or PGJX36)
How to know which lighting brand needs what model of OSRAM Lok-it®?
It is so simple, just select the brand name and model no. of the lighting fixture, and the below tool will show you the corresponding Lok-it model no. used in that fixture.
https://www.osram.com/appsj/entertainment/frontend/welcome.do?locale=en_US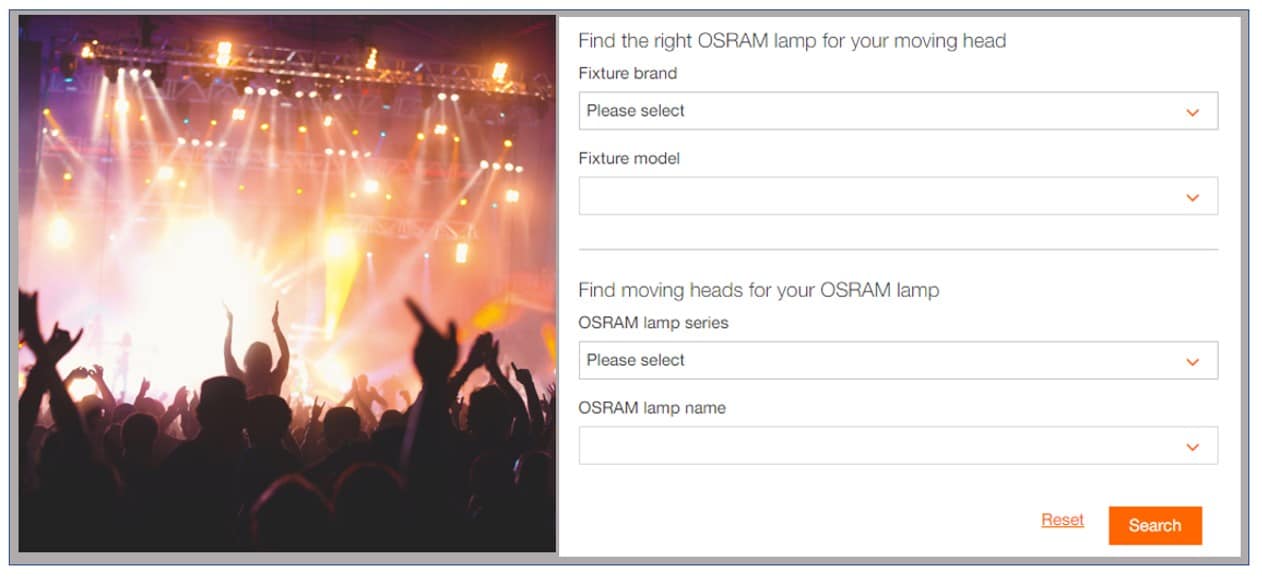 For more details, please visit our brand website – https://www.osram.com/pia/applications/entertainment/stage-and-theater-lighting/lok-it/index.jsp