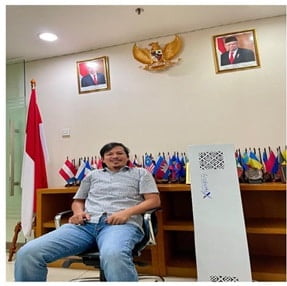 My name is Suparlan, a master's degree student at the Department of Industrial Engineering, Faculty of Engineering – the University of Indonesia, a member of the International Ultra Violet Association (IUVA) and ASHRAE Indonesia Chapter. We conduct research and innovation to fight the covid-19 pandemic in collaboration with the industrial world as a form of dharma filial piety to the nation. Most of the innovation products during this pandemic are carried out for social and humanitarian purposes. It's UVC light-based products are more suitable for various models of disinfection. We established a startup PT. Ulta Viola Industri at the end of 2020 in assisting the production process and product commercialization. The products that are superior and demanded by more than 20 institutions/offices are products to handle air disinfection.
AirdisinfeX is an air disinfection product based on OSRAM UVC HNS 30W with the main function of minimizing the transmission of Sars-Cov-2 through the air. This product can easily and elegantly be installed on the ceiling or mobile type (standing). The main components come from Indonesia and are carried out by SMEs. Tests were carried out on the need for sufficient radiation doses to inactivate the coronavirus and microbiological tests were carried out using bacterial samples to confirm microbial reduction. Handling of disinfection in air conditioning is still very minimal, even though there has been a lot of research and facts that Sars-Cov-2 can spread through the air. UVC solutions are present and effective in dealing with aerosol-based pathogens and safety is the key in installation. In addition to AirdisinfeX, we also develop products for AHU (air handling units) using OSRAM UVC HNS 30W with custom designs according to the air conditioning needs of each building.
OSRAM distributors assist us in providing availability information and product detail information for us to do design and production planning. Timely delivery is an important support in providing maximum service to end-users.
Projects with OSRAM UV-C tubes:
Indonesia Parliament Buiding (Gedung MPR & DPR Jakarta)
Minister of Law and Human Right Meeting Room
Minister of Trade Meeting Room
Jakarta Government Building
Mayor Office in West Jakarta
Bangka Belitung Government Building
Regents House in Bogor
Indonesia Military Headquarter Office (Jakarta Area)
Government Hospital Dr Suyoto
Coal Fired Steam Power Plant Office Cirebon.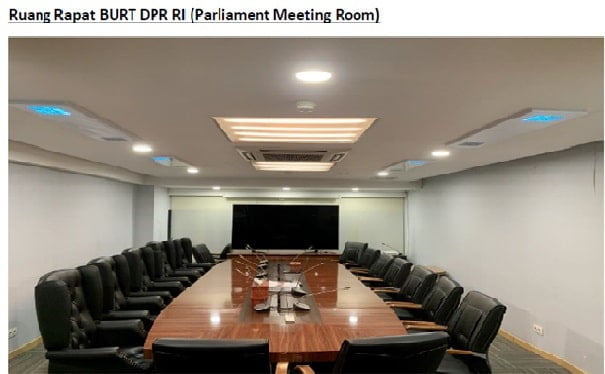 UVC Installation In Ministry Law And Human Rights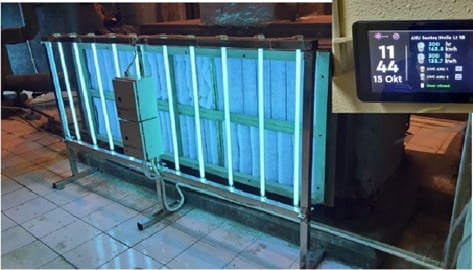 Meeting Room in Chief of International Trade – Ministry of Trade, Indonesia