UVC light, which is widely used in a large number of household water purifier services, has another important aspect of air purification in HVAC or Air Ducts.
The pandemic has shed new light on health and safety practices across the globe. As countries reopen and industries take cautious steps towards normalcy, providing safer, virus-free air in large public spaces to staff and customers becomes a concern.
Is the air quality generated from these HVAC or AC Ducts breathable? Is UVC light being used to help combat and disinfect against malignant microorganisms?

UVC light can play a vital role in disinfecting the air circulating through HVAC or AC Ducts in restaurants:
The ease of installation by technical people, low maintenance and supervision, smaller space requirements have also led to the growing demand for UVC technology in large commercial establishments such as malls, fine-dining restaurants, supermarkets and theatres.
Fine dining restaurants are known for their great ambience and a thriving hotspot for recreation, food and social gatherings. Other than food and ambience, another crucial aspect of a good restaurant is cleanliness.
Cleanliness is limited to the furniture or cutlery and the quality of the indoor air being emitted from the HVAC or AC Ducts. Good indoor air quality is quintessential for restaurants to ensure a healthy and comfortable environment for employees along with the customers visiting the place.
Most restaurants are equipped with an AC Duct or HVAC system to keep indoor air comfortably warm or cold as per the season of the year. The AC Ducts or HVAC systems keep the restaurant's temperature at the best level, thereby producing a perfect atmosphere for the customers to feast and make every moment memorable.
Throughout the year, restaurant owners strive hard to keep these HVAC or AC Ducts in ideal condition, which may over time get polluted. Bacteria, viruses, moulds etc. may accumulate and if not treated soon, can begin to reproduce. This can be a problem with flowing air and serve as an outlet for bacteria/ virus to spread inside the restaurant.
One of the tested methods to get rid of these bacteria and germs effectively is the use of a UVC purification system.
OSRAM offers a range of UVC light tubes specifically designed for HVAC or AC Ducts to provide clean air in restaurants.
Most people don't think of light as a means of purifying or disinfecting, but special OSRAM "germicidal" lamps emit high-intensity ultraviolet light that purifies the air, water, and surfaces without the use of harsh chemicals that are harmful to the environment.
OSRAM PURITEC® HNS® UVC germicidal lamps emit light at 254 nm, which is very close to the maximum effectiveness, and are ozone-free.
UVC light lamps can be installed inside UVC fixtures specifically developed for the HVAC or AC Duct system. When the air passes through these ducts, the UVC rays can destroy the DNA of microbes like mould, bacteria, fungi, and viruses in the line of sight of the UVC tube.
The UVC radiation kills the bacteria by stopping them from mutating further by breaking their cell structure. Thus killing any chances of further contamination.
To summarize, OSRAM UVC light tubes have the following benefits that are best suited for your HVAC systems:
Low-pressure Hg discharge lamp
RoHS compliant
With UVC transparent long-life coating
Soft glass tube
Single UVC peak @ 254nm
Not generating ozone
High efficiency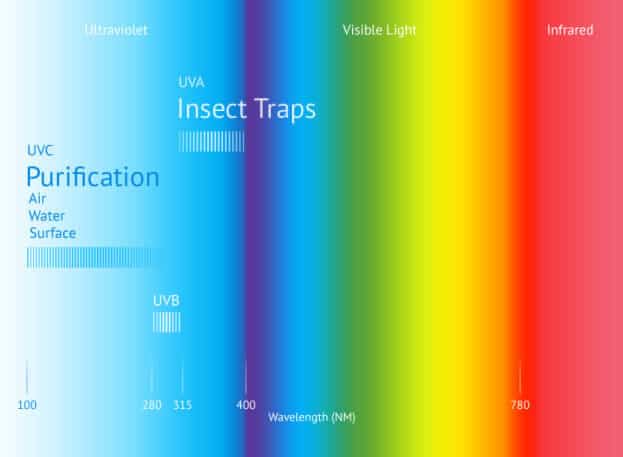 OSRAM HNS® UVC lamps are also used in air purification devices for – hospitals, doctors' practices, offices, storage rooms, food processing units, malls, etc.
Click here to learn how you can keep your customers and staff safe during these times.
For detailed product specifications of OSRAM HNS® UVC lamps and to view more of our range, visit: https://www.osram.com/pia/applications/industry/purification/air_purification.jsp