UVC lamps/tubes can be quite useful in large set-ups like a Supermarket for Air Purification.
HVAC or AC Duct systems are used in big commercial establishments across India. To ensure the quality of air generated is germ-free, usage of OSRAM HSN® UVC tube is recommended, especially in larger setups like hypermarkets or supermarkets.
Can supermarkets make the HVAC or AC Duct free from turning into a breeding ground for germs, bacteria and viruses?
Before the pandemic, millions across India and the globe would carry out daily purchases at supermarkets. Supermarkets had evolved to more than just places to purchase groceries and where one could experience new products, taste samples, drink a coffee or eat a sandwich as they pushed their grocery carts across various aisles and their children played in makeshift play areas with others.
Socializing and moving about freely as we carried out routine tasks were made pleasurable. However, today's shopper faces a different scenario while shopping for basic needs and essentials.
Questions that loom include-
Is this safe?
Am I compromising on my health or my family's health by being here? Am I risking my health?

Solutions to curb the spreading of germs and viruses and create clean air in supermarkets
As the world steps into the new normal, health and safety rules become more stringent and we look to new ways to adapt and provide consumers with a safe shopping experience. Larger supermarkets, hypermarkets, malls need to step up measures to help customers shop at ease and safely.
Besides following the health & safety protocol stated by local authorities and the WHO, they need to find solutions that address their customers' concerns and ensure their supermarket staff are working in a safe and healthy environment.
An effective way to tackle and curb the spreading of germs or virus and provide healthier air for all is with the help of UVC technology which proves to be cost-effective, reliable and is a safe technology that keeps HVAC or AC Duct systems functioning for long.
Supermarkets, hospitals, factories across the world majorly rely on HVAC or AC Duct systems. These premises need to be disinfected regularly as they are often crowded, have large groups of people working in shifts or visiting across the day. They are also often filled with fumes, heat and excessive humidity.
As a result, the HVAC or AC Duct systems need to be maintained properly to prevent the accumulation of viruses and bacteria. If left untreated, they attach to the AC ducts and are released via the vents.
The Lincoln Tech blog states contamination of this level on HVAC or AC Duct systems should not be ignored. This often contributes to building-related diseases, like viral or bacterial infections, allergic rhinitis, asthma and hypersensitivity pneumonitis….'.
They further report, 'Proper air filtration is the first line of defence against the circulation of microbes within your HVAC or AC Duct system. With the right conditions and proper installation, UV lights can effectively kill viruses, mold, and bacteria.'
The simple UVC Lamps installed in the HVAC systems or the AC ventilation ducts help purify the air.
By destroying the DNA and RNA of the microorganisms such as bacteria, molds, yeasts, etc., these UVC Lamps allow clean, pure air to flow across. They further help prevent viruses and bacteria from multiplying and spreading.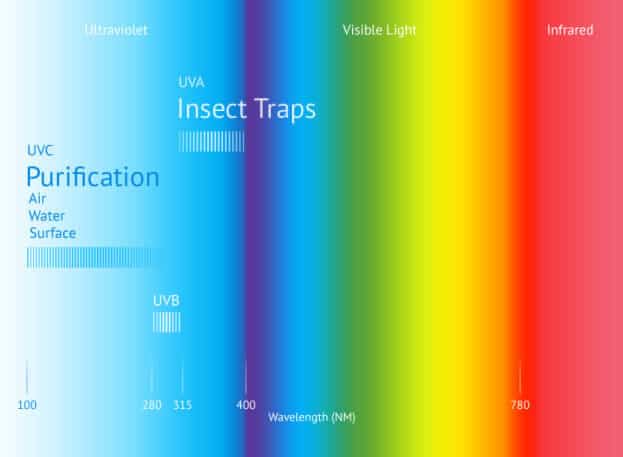 OSRAM provides a range of HSN® UVC Lamps designed for HVAC or AC ducts
This viable option uses Ultraviolet (UVC) purification technology. The purification effect is obtained with wavelengths below 320 nm, with maximum effectiveness at 260 nm. OSRAM PURITEC® HNS® UVC germicidal lamps emit light at 254 nm, which is very close to the maximum effectiveness, and are ozone-free.
Cost-effective and the need of the hour, they help bring good quality air circulation across supermarkets and peace of mind to millions of shoppers and staff.
To summarize, OSRAM UVC lamps have the following benefits that are best suited for your HVAC or AC Ductsystems:
Low-pressure Hg discharge lamp
RoHS compliant
With UVC transparent long-life coating
Soft glass tube
Single UVC peak @ 254nm
Not generating ozone
High efficiency
Equipped with the latest European technology, OSRAM UVC lamps offer value and benefits to users. Based in Munich, Germany, OSRAMis a trusted name and is a more than a century-old brand.
Click here to learn how you can keep your customers and staff safe during these times. For detailed product specifications of OSRAM HNS® UVC Lamps and to view more of our range, visit: https://www.osram.com/pia/applications/industry/purification/air_purification.jsp