Health is essential for every human being and is also the core of personal happiness and well-being. A healthy population tends to be more productive and helpful to bring any country forward. Hospitals play a vital role in any society as it is an establishment that provides treatment with specialized medical and nursing team, which is crucial for any society to keep flourishing.

One of the essential elements of a healthy ecosystem is healthy air, which is fundamental in medical establishments, not only for the patients but for the medical and support staff as well. Air contamination is correlated with many health conditions, hence hospitals put utmost importance on maintaining the air quality in check.
All hospitals maintain a clean atmosphere by installing an air- conditioning system within the premises. This air-conditioning system provides relief from external heat and humidity, but if not cleaned regularly, it may become breeding grounds for harmful pollutants such as bacteria, viruses, and fungal spores. If left unchecked, these pollutants, accumulated in the AC ducts, can be released into the environment via air conditioner vents. A germ-free environment is vital in a hospital since patients are not immune to these harmful bacteria.
Though regular cleaning may help in a way, it does not kill the bacteria completely. One of the effective ways of killing these pollutants is Ultraviolet (UV-C) purification. UV-C purification is an effective method of killing these harmful pollutants as they break the cell structure of these bacteria and prohibits these pollutants from multiplying.
OSRAM PURITEC® HNS® UV-C germicidal lamps emit light at 254 nm, which is very close to the maximum effectiveness, and are ozone-free. The installation of these UV-C lamps is effortless as they easily fit into the UV-C fixtures specifically developed for ventilation ducts. When the air passes through the air ducts of the air conditioners, the UV-C radiation breaks down the DNA (fundamental building block) of the bacteria's cell and stops it from multiplying.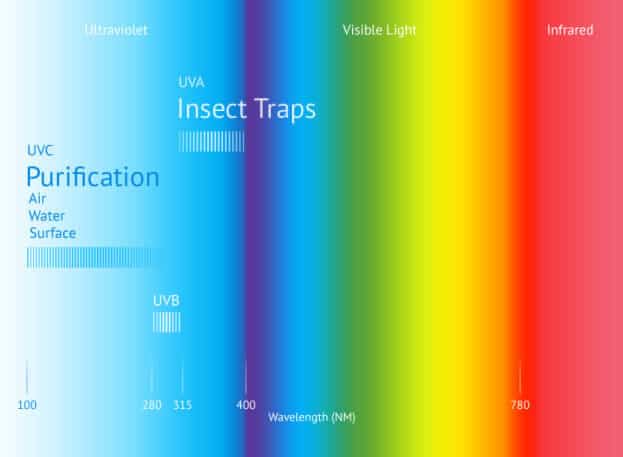 Application of HNS® UV-C lamps used in air purification devices for – Hospitals, Doctors' practices, Offices, Storage rooms, Food processing units, Restaurants, etc.
For detailed product specifications of HNS® UVC Lamps, please visit: https://www.osram.com/pia/applications/industry/purification/air_purification.jsp